For every Adult flea you see. . . there are 100 baby fleas in the environment!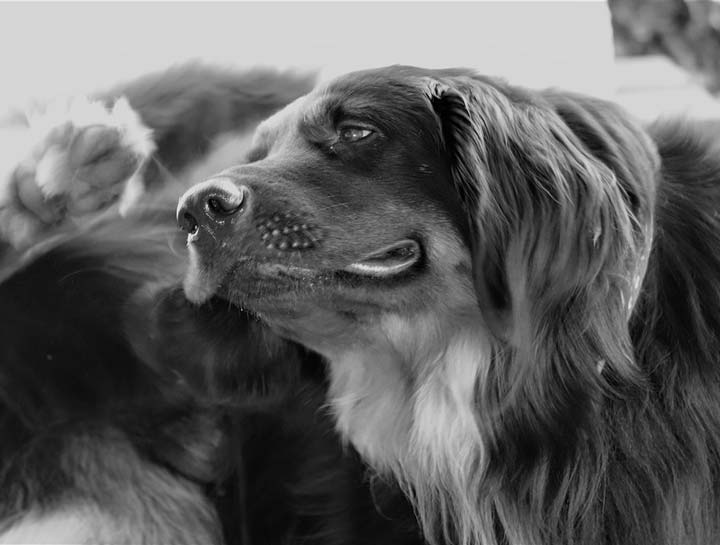 March 1, 2021
YUCK!
FLEAS ONLY HAVE TWO JOBS AND THEY DO BOTH OF THEM VERY WELL:
1) TO SUCK BLOOD FROM THEIR HOST
2) TO REPRODUCE
Along the way, fleas have picked up a few other tricks— such as transmitting diseases like the Bubonic Plague and acting as a taxicab for parasites such as Tapeworms.
Modern flea preventatives are designed to attack the fleas' chemical messages (neurotransmitters) that regulate their jumping and biting!
By blocking these neurotransmitters, a flea is quickly paralyzed and killed. Unfortunately, many flea neurotransmitters are similar to those found in people, dogs, cats and most mammals, so we have to take great care to poison the flea without poisoning the pet. There are many "effective" flea killing products that are actually hazardous to your pet, and you will find them sold over the counter in many places. This is a real 'Pet Owner Beware' situation!!
Flea control is a 3-pronged attack— for lasting control you must treat the pet, the yard and the household. However, with quality products, just treating the pet may bring significant relief to an animal when there is a flea infestation.
These days, it's a good time to be a pet with fleas, because we have so many great options.
Some people prefer to "go natural" with their flea control, but there can be pitfalls with that. Topical oils such as Cedar or Eucalyptus can be irritating to the skin and respiratory tracts of pets. Also, Diatomaceous Earth (DE) may kill fleas, but it needs to be present in such high quantities in the environment that it is a significant irritant to the lungs of humans and animals— and since dogs and cats stand closer to the ground than we do, they end up breathing in more of the DE!
There are many very effective and safe products available for flea control in pets. Cats tend to be much more sensitive to flea medication, so greater care needs to be taken when choosing a flea product for them. New products are available all of the time, and your veterinarian will be familiar with the products, their advantages, disadvantages and safety studies.
Article written by Dr. Jon Klingborg, DVM
You are welcome to share this blog with others. Please give the author credit— Copyright 2015 by Jon Klingborg, DVM who is a veterinarian at the best animal hospital in Merced, California, Valley Animal Hospital.